Little robot with complex motions from a single motor
Provides fall and get up mode, dance mode and somersault mode
Easy to build in less than 1 hour
Ages: 10+
Powered by 2 x AA batteries (not included)
Size: 91 x 80 x 50 mm
Net Weight: 126 gm
The Tumlbing Robot Kit is a tough little robot kit. Run by a single motor, he walks with a decidedly "angry" pace and if he falls over, he picks himself up again. An awesome design with an amazing gear mechanism, he will not quit.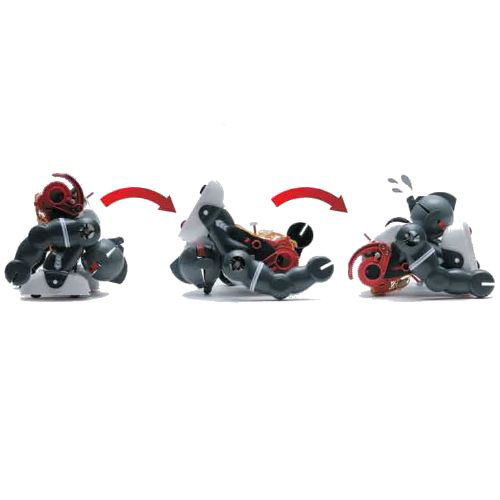 Features
• Complex motions from a single motor
• 3 modes: Fall and get up mode, dance mode, and somersault mode
• High impact plastic
• Easy to build
Package Includes:    
1 x Head
1 x Hip assembly
2 x Arms
1 x Back
1 x Leg sensor
1 x Chest
1 x Left / right leg set
2 x Soles
3 x Pins
1 x Sticker